Another Birthday!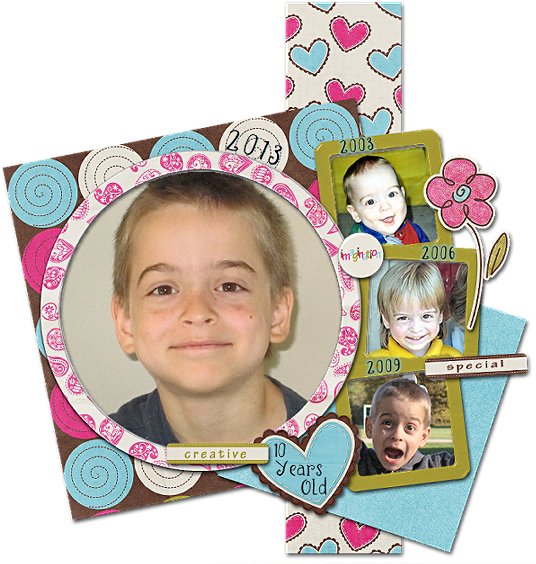 Frame is a freebie by Monica(Sparkymom), using Valarie Ostrom Designs's "Let's Color Scrap Kit".
My son is 10 today. Isn't he a cutie?
He is such a funny boy, loves to make funny faces and say funny things (and of course talk about buggers and farts, yuck!). When I am feeling sad he does silly things he knows will cheer me up. He is a sweetie!
Labels: Family