Another fun weekend!
My sister took Nabilah, Ibrahim, and I to a dog agility show. It was fun seeing dogs run an obstacle course. My sister's friend came with her dog. This is her dog Quinn with Nabilah: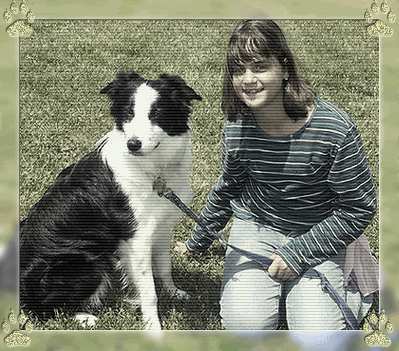 Then we went to a neighbor's birthday party. Mustafa was with a friend at a Boy Scout's camp-out. He didn't get home until Sunday.
My dad is coming to see us the week of Memorial Day, so we'll be having a busy week.
Anisah
Labels: Family